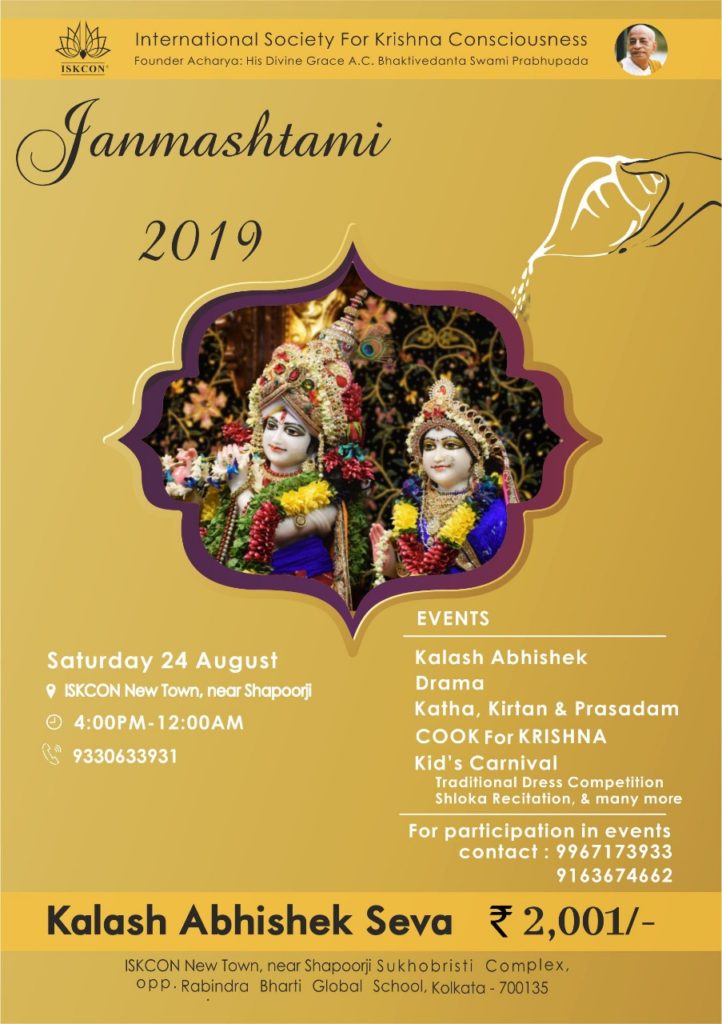 Iskcon is all geared up to celebrate its 1st Sri Krishna Janmashtami festival at the recently opened centre at New Town Kolkata.
The new center has a prayer hall which can accommodate around 200 devotees. It also has an ashram for the monks, goshala (which has around 20 cows), organic farm and garden. One can experience abundant natural beauty in the temple complex.
The centre has brought great excitement among the people staying in New Town, Rajarhat which is an IT hub. Earlier the devotees staying here had to go to Iskcon's Minto Park temple which is quite far from here. So now the devotees of New Town can come frequently to the new temple and participate in the festivals enthusiastically.
The 1st Janmashtami will be celebrated in a grand way and it is expected that large number of devotees will participate.
The festival will be celebrated throughout the day. It will begin in the morning at 4:30 am with Mangal Arati and will continue till 12 midnight. The program will include abhishek of the Lord, drama, Krishna Katha, melodious kirtan and Kids carnival.
At 12 midnight when Krishna appears there will be prasadam for all.
Opportunity is there for everyone to serve the Lord. Those who want to donate money for the pleasure of the Lord for them different options have been made available.
Kalash Abhishek Seva: Rs 2001
Prasad (100 plates): Rs 2000
Prasad (250 plates): Rs 5000
Prasad (500 plates): Rs 10000